The benefit of gift cards for businesses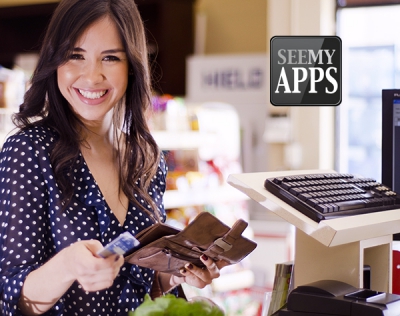 Author: Sarah-Jane Charles
Gift cards haven't been around for all that long, but in the span of 25 years they've become regular currency in in the lives of consumers around the world.
Businesses like grocery stores to shopping centers have implemented the use of these cards, and their popularity has kept growing now that they've also reached the online market. When a gift card is purchased the amount of money they spent remains in your hands until it is redeemed, and when that happens statistics have shown that the recipient usually spends more than the value present on their cards, 38% more than the value of their cards to be exact.
Gift cards are a simple marketing solution and an easy way for businesses to reach new clients. They prove that people enjoy your business, products and services enough to offer someone else the opportunity to enjoy them as well. This process of sharing is a step above the simple word of mouth method, which has proven to be very effective. With a gift card more than half of the job has already been completed for the new client, and by seeing a logo over and over on the card they are less likely to forget about the business in question.
They are a worry-free solution for businesses as much as they are for consumers. By offering digital and physical gift cards, as well as online gift card sales, businesses can reach and satisfy different demographics at the same time. Variety is important not only because different consumers have different needs and abilities, but also because your willingness to offer more options emulates the image of a forward thinking and accessible business.
Gift cards have over the years proven to be a profitable tool for businesses of all sorts. Consumers of all ages enjoy their simplicity and accessibility which makes shopping for special occasions far less stressful. This cost-effective solution is one your business cannot afford to pass on and SeeMyApps (See My Applications) has developed the gift card program that will help you stand out from the mass and make your clients' lives easier.
Contact SeeMyApps by email support@seemyapps.com or by telephone 1.888.899.8897 to set up your gift card program today.
---
About Seemyapps
SEEMYAPPS (SEE MY APPLICATIONS) is the simplest way to get your customer program up and running with the following services: Gift cards - Reward programs - Membership Enrolment – Refer-A-Friend – Communications - Surveys - Mobile APP - Ecommerce. Every day, we have thousands of users nationwide using our platform. Founded in 2011, our team is based in Canada and is open to working with partners around the globe.
About SEEMYAPPS
SEEMYAPPS (SEE MY APPLICATIONS) is the simplest way to get your customer program up and running with the following services:..
Spokesperson
Nathalie Payette
PR Coordinator
support@seemyapps.com
Press publications