The Power of Referral Marketing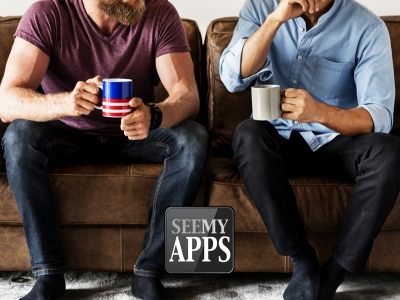 Author: Sarah-Jane Charles
The word of mouth culture is something that seems to have always been around, and many businesses over the years, have found a simple yet effective way to capitalize on an already-existing recommendation system.
Most if not all of us have recommended something to a close friend or family member or been on the receiving end of the recommendation. And the reason we've taken these recommendations into account is because they came from a real person, that we know and trust. Trust is an important founding block of many types of relationships, and it is no different for the relationships that businesses have with their clientele.
Understandably, it has become very hard for consumers to trust businesses for a variety of reasons, but a referral program is capable of targeting that exact problem many businesses face.
Referral programs are as simple in theory as they are in practice. Essentially an existing client would share a link, code or email with their friends and family, prompting the receiver to sign up and make a purchase. The incentive for both parties is of course some kind of monetary reward, and some businesses have chosen to either only reward the referrer, and in other case the referrer and the referee.
When a consumer receives a product or service recommendation from a close friend or family member, it acts as a testimony to quality of the products and services offered by a business, and to its reliability.
A business can spend countless amounts of money and effort in marketing and publicity to reach consumers that, may or may not be interested by the products or services offered. However, seeing as most consumers recommend products or services to a person who would appreciate them, who has common tastes, guarantees that the consumer on the other hand will be interested and act upon that recommendation.
In both cases, what this does is push the customer to carry on sharing their referral link/code in order to keep accumulating rewards. Customers are 4 times more likely to buy when referred by a friend (Nielsen), and businesses can easily use this to their advantage. Indeed, those customers can become for any business, a great marketing avenue, filled with individuals who can attest to their integrity in complete and unbiased honesty.
SEEMYAPPS (SEE MY APPLICATIONS)'s Refer a Friend program will allow your customers to share your business in a quick and efficient manner, giving you access to a whole new set of clients, expanding your network, and bettering your image.
---
About Seemyapps
SEEMYAPPS (SEE MY APPLICATIONS) is the simplest way to get your customer program up and running with the following services: Gift cards - Reward programs - Membership Enrolment – Refer-A-Friend – Communications - Surveys - Mobile APP - Ecommerce. Every day, we have thousands of users nationwide using our platform. Founded in 2011, our team is based in Canada and is open to working with partners around the globe.
About SEEMYAPPS
SEEMYAPPS (SEE MY APPLICATIONS) is the simplest way to get your customer program up and running with the following services:..
Spokesperson
Nathalie Payette
PR Coordinator
support@seemyapps.com
Press publications